Have You Seen The Latest?
Hip and hot new designer has come onto the scene with HGTV in her already-a-hit weekend remodeling makeover show called Home in a Heartbeat, Galey Alix is all the rage. She chose our reclaimed Rough Sawn barn wood box beams for the ceilings in her Episode 3 makeover. Honored to be a part of it.
You should check it out!
 Who's Galey?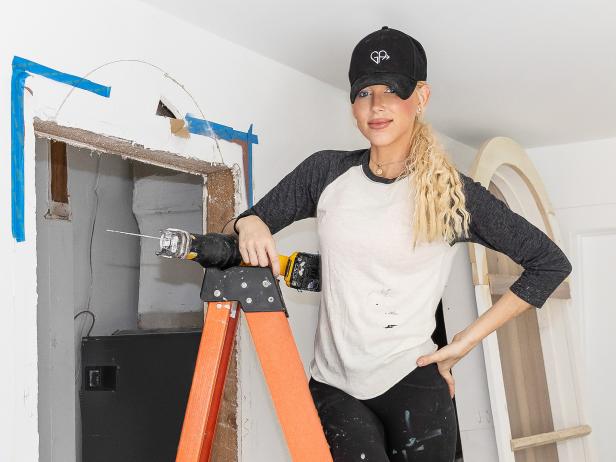 "Galey Alix is a Wall Street executive, DIY home renovation expert, interior
designer, viral content creator and the host of HGTV'S Home in a Heartbeat. As a finance executive and the CEO of her own company, Galey Alix Design, she works her full-time finance job during the week and transforms homes on the weekends. Pulling her home projects off in just 72 hours takes months of planning, late nights and an enormous amount of grit — but to Galey, these designs make all the difference in her clients' lives, and it's so worth it. Galey has transformed more than 100 spaces, captivating her 4.5 million social media followers around the world in the process. She's unapologetically turned her pain into her purpose by surprising families with Home in A Heartbeat."
Read more from this article on HGTV here
What Did She Choose?
We made our famous Reclaimed Rough Sawn ceiling box beams for this episode. The timeless patina, character, and more angular dimension offer interest without too much "rustic". These are perfect for even the most modern homes.
See Our Box Beams on "Shop Galey's Episodes" Website
 Images and article credits to HGTV & Galey Alix via links in images